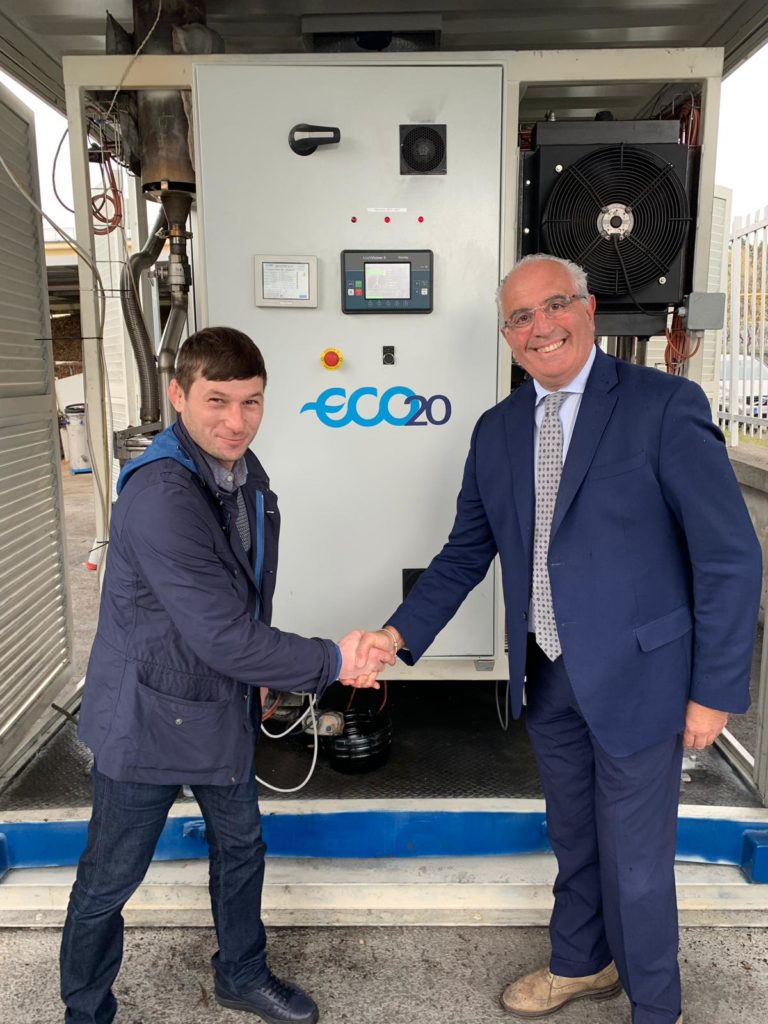 Yesterday, CMD hosted at its headquarters in San Nicola la Strada (CE) Mr. Aslan Tlupov, a technical verifier of Europa Engineering, a Russian company specialized in design and installation of big equipments for manifacturing industry.
The Europa Engineering represents important companies like Tetrapak, Sacmi, Aethna group and Sidel.
After visiting our stand during ECOMONDO exhibition 2017 and discovering all advantages of Eco20x, the company has appointed Mr. Tlupov as delegate to verify the equipment while it is in operation mode.
The Europa Engineering's purpose is to install the Eco20x in wooden manifacturing companies which are located across Caucasian area, the "European woodworking".
After getting a positive feedback from Mr. Tlupov's technical testing, CMD and Europa Engineering are going to meet soon to define the first installation in the Russian country.