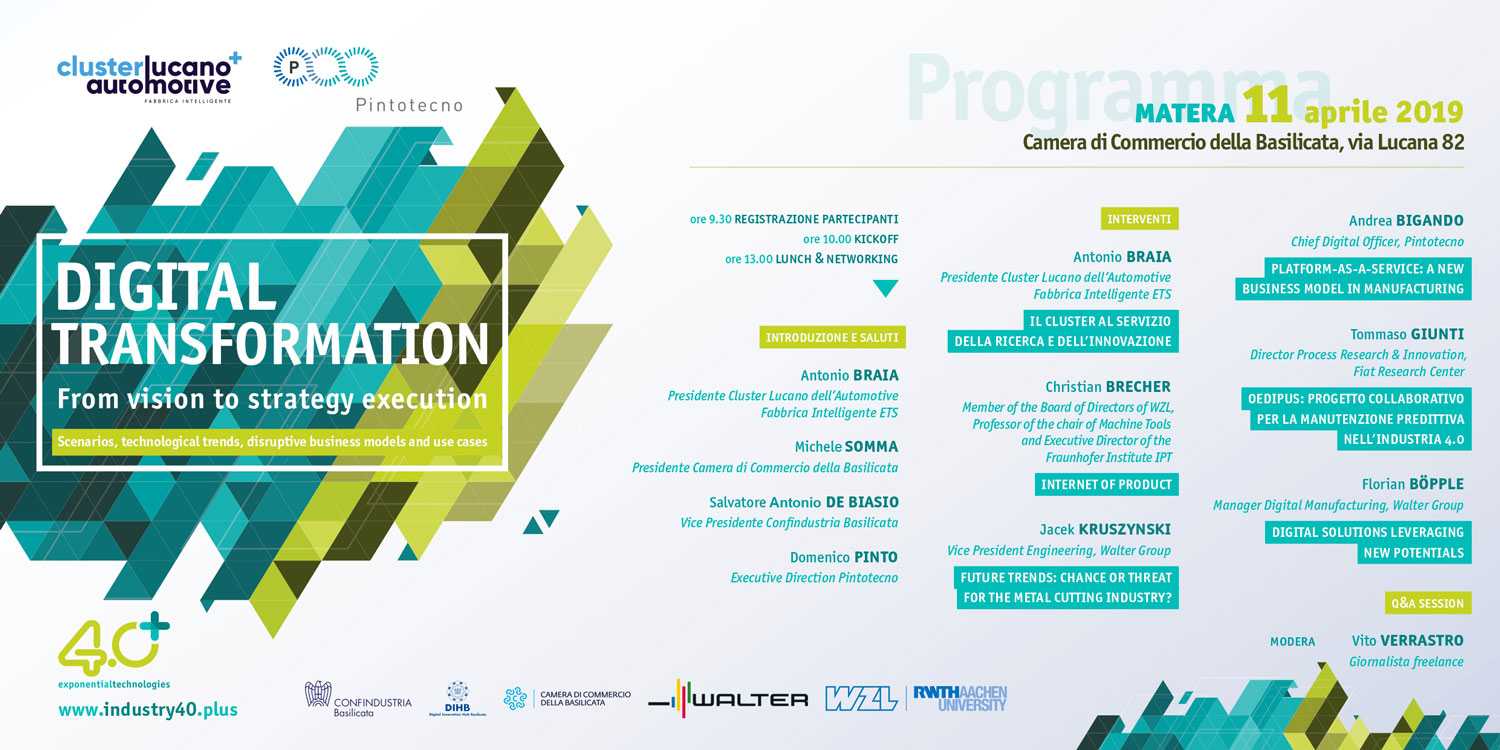 On Thursday, April 11th, 2019, at the conference room of Basilicata Chamber of Commerce, Basilicata Automotive Cluster "Intelligent manufacturing ETS" and Pintotecno held a meeting on Digital Transformation. Thanks to this meeting Matera, the Stones City, became for a day the Digital Transformation centre, where the most important international experts in the field met each other to discuss about the understanding of company processes evolution after the digitalization.
During the meeting, the "Intelligent manifacturing ETS" Automotive Lucan Cluster was officially introduced. "Giving value to the experience, knowledge and skills of companies, research authorities and universities belonging to our Cluster, a shared strategy between Research and industry can be created, blending together R&D and industrial activities. The Basilicata manufacturing companies system has the ambition to respond to these needs ", Mr. Antonio Braia, Cluster president, said.
Among all event's guests: WZL RWTH Aachen University (one of the most important worldwide digitalization expert), Walter AG (one of the most important worldwide player of machine tool components industry) Pintotecno (a Basilicata company specialized in hydraulic components production) and CRF (Fiat Research center- an Italian excellence in the automotive field)
Mr. Salvatore Antonio De Biasio, vice president of Confindustria Basilicata, which sponsored the event with Basilicata Digital Innovation Hub and Chamber of Commerce, participated in the meeting.